September 15-October 15 is National Hispanic Heritage Month—a time for Americans who identify as Hispanic to celebrate the traditions and history unique to their cultural background. Throughout the month, we will be sharing stories from some of Blue Ridge Power's Hispanic team members to commemorate this occasion.
---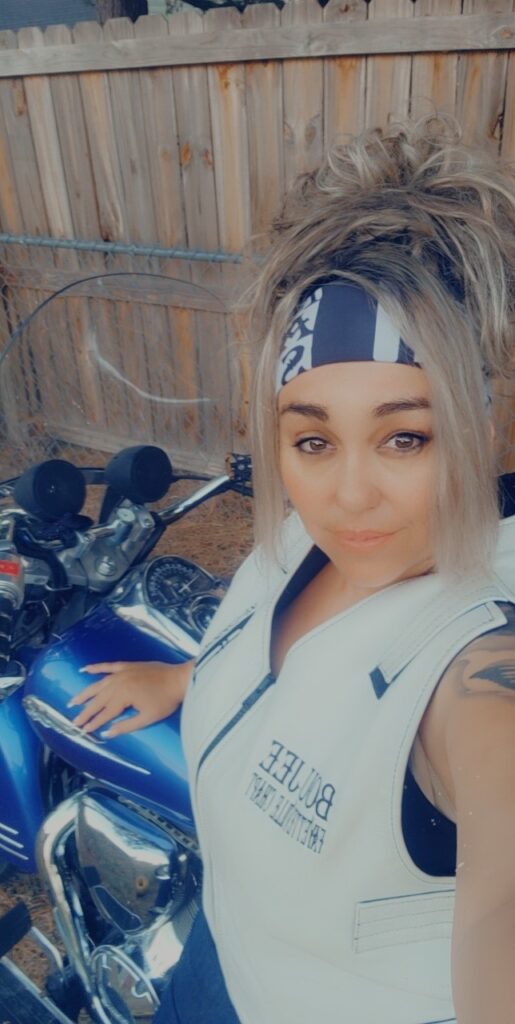 Our first featured employee is Site Safety Manager Dominique Terrazas, a lover of motorcycles and a single mother of five. In 2019, Dominique took a chance and moved her family across the country from her hometown of Bakersfield, CA to NC to join the Blue Ridge Power team.
Dominique's ancestry originates from Jalisco, Mexico and Guatemala, and her favorite holiday tradition is Dia De Los Muertos (Day of the Dead):
"Death is something that cannot be controlled by anyone; however, celebration can be done by everyone. Death can bring tears and sadness, but memories of a loved one can be celebrated and live on forever."
---
About Hispanic Heritage Month: It began in 1988 and is split across two months because September 15 is a key date in the history of several Latin American countries. It's when Costa Rica, El Salvador, Guatemala, Honduras, and Nicaragua declared their independence from Spain in 1821. Much like Black History Month in February and Asian American and Pacific Islander Heritage Month in May, Hispanic Heritage Month is a time for us to pay tribute to the generations of Hispanic Americans who have positively influenced and enriched our nation and society. Learn more about Hispanic Heritage Month.